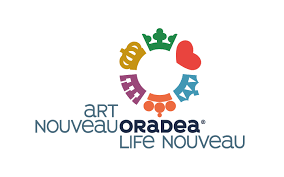 Oradea, one of the most beautiful cities in Romania, has been honoured with the title of the most beautiful Art Nouveau destination in Europe by the prestigious publication European Best Destinations. This city, also called "La Petite Paris", captivates with the beauty of its buildings and the rare artistic richness of its constructions. Oradea is an authentic city for lovers of art and architecture, offering a journey back in time through the Art Nouveau era and surprising with every step with the refinement and elegance of its buildings. If you're passionate about architectural beauty. In Oradea, more than anywhere else in Europe, you can observe the evolution and influence of architectural styles on each other, giving rise to a distinct "Oradea Touch", where the diversity of architectural styles blends harmoniously. Oradea is the perfect destination for a unique experience in Romania.
Oradea Heritage is an impressive collection of heritage monuments and buildings, which are regaining their former glory. Many have been restored and others are being restored to their original value. These new landmarks are now becoming landmarks on the map of Oradea's architecture, thanks to the efforts of Oradea City Hall, builders, restorers and owners. These efforts are certainly worth bringing to the attention of the European public, especially travellers looking for destinations with a rich cultural heritage. In addition to the detailed presentation of buildings and monuments, the Oradea Heritage website also provides information about cultural and tourist events taking place in the city, so you can plan your holiday in detail in advance. You'll also find useful tips on nearby accommodation, restaurants and sights. Details of Oradea Heritage activity: www.oradeaheritage.ro/patrimoniu-oradea or follow the official FACEBOOK & INSTAGRAM page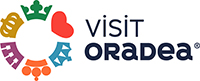 Oradea is known for its unique events and diversity of cultural activities. To keep up to date with the most interesting and attractive events in town. Visit Oradea invites you to discover this fascinating city step by step, discovering first of all its architectural richness. You will admire no less than 89 Art Nouveau buildings and monuments and explore 26 sites that have been classified as historical monuments, each with a fascinating story from the city's past. In addition to these, you will discover another 25 sites that are proposed to be classified as historical monuments, precious witnesses of local history and culture.
More details about Free Guided Tours in Oradea and other details: visitoradea.com/en/guided-tours or FACEBOOK & INSTAGRAM