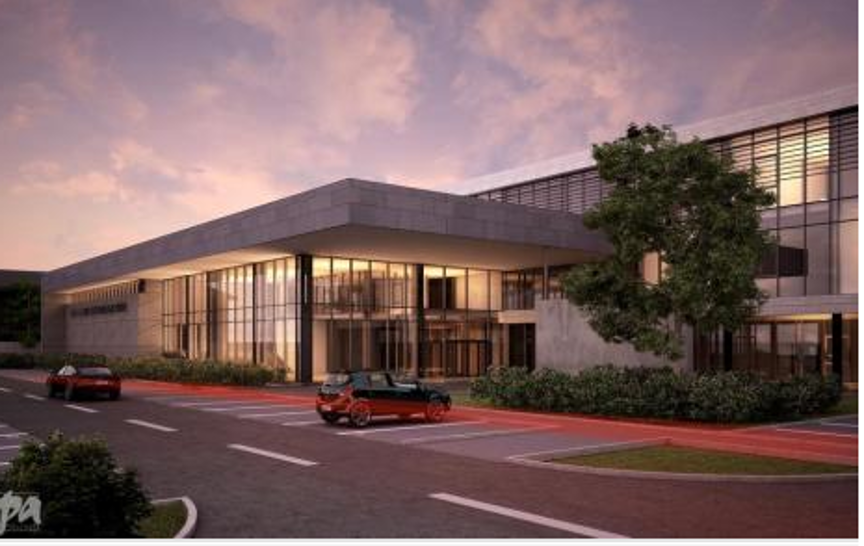 SCIENTIFIC AND TECHNOLOGICAL PARK BIHOR SRL
DEVELOPMENT CONCEPT OF THE BIHOR SCIENCE AND TECHNOLOGY PARK
in Oradea, Bihor county, Romania
The Science and Technology Park is a strategically planned working environment. The aim of the Park is to promote the economic development and competitiveness of cities and regions by creating new businesses, adding value to companies and creating new knowledge-based jobs. It stimulates the flow of knowledge and technology between universities, research and development institutions, companies and markets; facilitates the creation and growth of innovation-based companies through incubation and spin-off processes; and provides other value-added services along with high-quality space and facilities.
Location
Oradea, 4 Ceyrat Street, Bihor County – near the University of Oradea
Building description
Our plan is to develop a campus with an area of approximately 6,000 sqm with the following division and use of space:
– Class A office space
– MICE rooms (meetings, incentives, conferences and exhibitions)
– Open space offices for start-ups
– Training centre
– Laboratories equipped with facilities specific to research and development activities (computer-aided design – CAD, computer-aided engineering – CAE, CNC robots, virtual reality and 3D equipment, etc.)
– Prototyping centre offering access to digital equipment (3D printers, 3D scanners, CNC 3D design software) to those interested in developing prototypes
– Concurrent engineering room/virtual commissioning room
– Complementary services (e.g. restaurant, cafes, accommodation facilities, etc.)
Services
– Access to utilities (electricity, water, sewerage, heating)
– Telephony and Internet
– Parking
– Bicycle parking
– Charging stations for electric cars
– Maintenance of green spaces
– Security
– Reception
– Access to laboratories and facilities
– Access to training rooms, conference rooms, meeting rooms
– Incubation facilities for start-ups
– Canteen
– Accommodation rooms